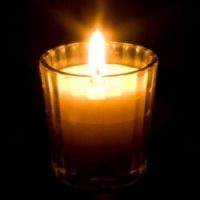 September 19, 1956 - March 13, 2012
ANNIE M. GUERRANT (Pumpkin) was born September 19, 1956 in Cincinnati, Ohio to the union of Annie Mae Guerrant and the late William T. Guerrant.
Annie was baptized at a young age at New Friendship Baptist Church. She was in the choir and worked with the Pastor's Aide.
Annie attended Cincinnati Public Schools and U.C. She worked a short time as a nurse's aide. She loved to travel, bingo and going to the casino.
Annie is preceded in death by her brother, Earl Guerrant and niece, Barbara Wynn (Jarmon). She loved her nieces and nephews.
She leaves to cherish her memory: a loving mother Annie Mae Guerrant; two sisters, L. Pearl Jarmon and Christine Rawlings; two brothers, Ronald (Geraldine) Guerrant and Carl J. (Eloise) Jarmon; nephews and nieces, John (Pam) Jarmon, Donald (Diane) Jarmon, Carl J. Jarmon Jr., Minister Victor (Vickie) Rawlings of Durham, North Carolina, Darren Kirkland, Deborah (Fred) Hall, Evangelist Juanette J. (Leroy) Campbell, Linda (Dwayne) Kirkpatrick, Ingrid V. J. Thomas (Edward), Ronise S. Guerrant, DeVonna Waller, Doria Waller, Dion Harmon and Dorian Harmon. A host of great nieces and nephews, great-great nieces and nephews, great-great-great nieces and nephews, and a host of dear friends.