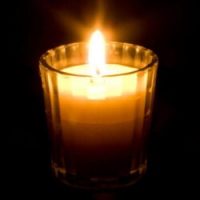 June 4, 1964 - December 12, 2012
Spikes-Biteye, Deneen , beloved wife of Mouhamadou Biteye, December 12, 2012, Age 48 years. Funeral Service at Southern Baptist Church, 3556 Reading Rd, Saturday, December 22, 2012 at 11:00 AM. Friends may call Saturday, December 22 from 10:00 AM to 11:00 AM at Southern Baptist Church. Burial at Spring Grove Cemetery. Condolences to www.jcbattleandsons.com

Celebrating the Life of Mrs. Deneen Spikes-Biteye

Mrs. Deneen Spikes-Biteye was born on June 04, 1964 in Cincinnati, Ohio to Ms. Katherine Spikes and Mr. Reuben Denton. She also united in marriage with Mouhamadou Biteye on July 30, 2009. She attended Columbian Elementary School, Dater Junior High School, and graduated from Western Hills High School in June 1982. Deneen attended the University of Cincinnati at night and received her Bachelor of Science degree in 1995 then headed to Nova Southeastern University in Fort Lauderdale, Florida where she received her Master of Science in January 1997. She began her elementary teaching career in 1997 at Roberts Paideia Academy where she brought light into any room that she entered. She commanded respect from her students and coworkers and taught her students to excel and respect themselves, their peers and their teachers. She was always looking for creative ways to engage children in the learning process and spared no personal expense to meet the needs of all of her students.

Deneen grew up in the church and loved Jesus, accepting Christ as her Lord and Savior as a young adult. She served at Southern Baptist Church in Avondale for 21 years, always yearning to learn more about God. She served as a trustee for thirteen years, being faithful in her duties, going above and beyond what was expected of her. Deneen would always leave you with a scripture - she not only knew the Word, she lived the Word. She did not judge others and was a blessing to those that knew her. She was truly a testimony to the scripture found in 2 Corinthians 9:7, "God loves a cheerful giver."

In 2010 she was diagnosed with breast cancer, but continued her stride - helping others even when she needed help. On December 12, 2012, Deneen blossomed and became another flower in God's heavenly garden. She leaves to cherish her memories: her dear husband, Mouhamadou Biteye, her mom, Rev. Katherine Spikes, her sister, Deborah Spikes (NY), her uncles Robert L. Spikes (CA), Willie, and Kirby, aunts Leeiza Watkins, Arnisia (Willie) Tilmon (MS), Sarah Shamel, Marrilene Wakefield, Cynthia, Theresa, and Sandy Spikes, and a host of cousins and friends.

Acknowledgement
The family would like to express their heartfelt thanks to all those family and friends that extended their prayers and condolences during this time of bereavement.