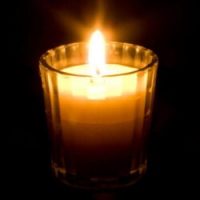 January 12, 1944 - April 6, 2014
Reverend Sherwin Quintanilla Ealy, Sr.
Passed away April 6, 2014 at the age of 70 after fighting
leukemia/lymphoma with deep abiding faith and a courageous spirit.
The much-loved pastor of Pilgrim Missionary Baptist Church for sixteen
years. Served The Lord faithfully and his family with compassion,
compelling love and loved all people. Beloved husband of Yvonne
(Baumgardner) for fifty years. Loving father of Darcus Wright, Robert
(Ervina) Bennett, Kasandre (Rev. Jonathan) Brown, Sherwin II (Carla)
Ealy, Michael (Amy) Ealy and LaKeisa (Tony) Gaines. Adoring
grandfather of Jermaine, Marvin, James, Ashley, Brittani, Jonathan II,
Quinn, Sean, Michael II, Devin, Maxwell, Morgan and ten great-grands.
Visitation will be Friday, April 18 from 4pm until 8pm at Pilgrim
Missionary Baptist Church 1525 Lincoln Avenue. Homegoing service
will be Saturday, April 19 at 11:00 a.m. Revelation Baptist Church 1556
John Street. Donations can be made to Pilgrim Missionary Baptist
Church Scholarship Fund 1525 Lincoln Avenue Cincinnati, OH 45206
Attention: G. Latham. Special online condolences for family and friends may be left at www.jcbattleandsons.com.