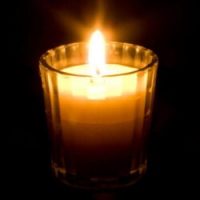 June 6, 2001 - April 28, 2012
Life Reflection
Brianna Alice Watkins better known as "bri" was born on June 6, 2001 to Denise Watkins and Shawn Lewis in Cincinnati, oh. She was named on the behalf of her mother's deceased grandmother Alice Hunter. She departed this life on Saturday, April 28, 2012 at a very young age. Brianna attended Douglas elementary and was in the 5th grade. She loved math and science and enjoyed being around her teachers and classmates. Brianna was very competitive and wanted to be a model. She loved getting on the computer, playing the video game and torturing her cat lucky. Brianna was loved dearly by her parents and siblings. She was funny, quiet (around "other people") and had an imagination. She was a special little angel and still is. Brianna was preceded in death by her aunts, Vera Robinson, Kim Watkins and Debra Lewis; uncle, Johnny b. Watkins ; great-grandmother, Alice Hunter; cousins, Frankie Bell , Maria Bell and Chamonte Lewis. Brianna leaves with loving memories: Her mother, Denise Watkins; Her father, Shawn Lewis ; sisters, Shawnda Watkins and Bianca Watkins(Travis Clark); brothers, Lamont Watkins and Tirrell Sartor; grandmas, Lucille Watkins , Pauline Lewis and Lucy Lewis; granddads, Otis Hicks and Kenneth Robinson Sr.; aunts, Darlene Trice (Lawrence Trice), Denise Lewis, Dionna Lewis and Lois Bell; uncles, James Watkins, Anthony Watkins, Kenneth Robinson Jr.(Cathy), Bruce Lewis and Ricardo Lewis; cousins, Anthony Watkins, Yvette Watkins, Damien Shank (Lil Damien), Barry Burks, Jason Burks, Dominique Trice, Lawrence Trice, Logan trice, Tynesha Lewis, Joy Lewis, Nadel Lewis, Kelvin Lewis, Kelton Lewis, Marvin Hunter, Yvonne (Michael) Kirkland, Alice (Steven) Jennings , Nicole Lewis , Rhyan Lewis and Corey Lewis and a host of many cousins and dear friends.
Brianna
No farewell words were spoken, No time to say good-bye,
You were gone before we knew it and only god knows why, Are hearts still aching sadness and secret tears still flow, What it meant to lose you , no one will ever know.