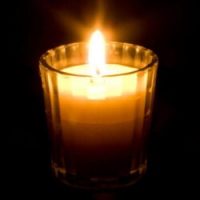 November 13, 1940 - March 7, 2013
Sutton, Charles Marion .March 7, 2013 Age 72 years. Funeral Service at New Vision United Methodist Church, 4400 Reading Rd, Wednesday, March 13, 2013 at 6:00 PM. Friends may call Wednesday, March 13 from 5:00 PM to 6:00 PM at New Vision United Methodist Church.Condolences to www.jcbattleandsons.com

Obituary

Charles Marion Sutton was born in Drakesboro, Kentucky on November 13, 1940. He was preceded in death by his parents, Cecil and Louella Sutton, and brother, James Maddox.
Chuck played basketball for Drakesboro High School and graduated in 1957. Shortly thereafter he joined the Army, and was stationed in Arizona and Germany. He moved to Cincinnati in 1960, where he worked at P&G, Cincinnati Bell and Roadway Express. In 1983, he moved to Texas and drove trucks for Grace Chemicals for many years. Due to illness, he returned to Cincinnati in 2005 to be closer to family. He lived with his daughters and attended New Vision United Methodist Church. He was an avid Jazz listener, car and motorcycle enthusiast. He loved spending time with his grandchildren and wearing his cowboy boots.
He is survived by his children Carmen (Victor) Davis, Stephanie (Kevin) Sutton-Reid, Beverly (Ozie III) Sutton-Davis, Charles Sutton Jr. and Dalisa Walker; his children's mothers, Helen, Margaret and Brenda; his step-daughters Murna, Anna, and Rochelle; his grandchildren, TaMeeka, Victor, Justin, Alex, Antheis, Rayna, Anecia, Alyssa and Ozie IV; nieces, Lynne, Laurel and Mia; cousins Josie Lee Weathers, Michael (Vernell) Sutton, Michelle, Debbie, Sheila, Shirley, Peggy and Beverly; special friends in Texas, Dave and Carolinn Newkirk and Ms. Betty Brown; special companion Ms. Alice Henderson and a host of other family and friends.