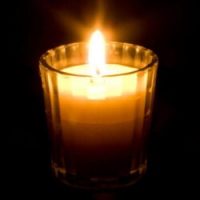 June 8, 1955 - September 12, 2012
Life's Reflection
Curtis Lee Curry, Jr. passed away peacefully on the 12th of September. He was born June 8, 1955 to Curtis Sr. and Wilmer Curry in Russell, MS. He grew up with twelve sisters being the only boy helping his mom on her farm.
Curtis graduated from Northeast High School in 1973. He also attended college at Ross Collins for mechanical engineering.
Curtis lived life on his terms, no one else's. He was a true entrepreneur but he had a passion for working on cars, which is what he did until the day he died. Curtis enjoyed fishing, racehorses and spending time with his children and grandchildren. When Curtis went to come church, he always attended his family church New Friendship Baptist Church.
He had four beautiful children, Sonia Horne, Curtis D. Buckley, Wendy Henry and Catiya Henry; eight grandchildren, Forrell Lawson, Zaqualle Lawson, Wentez Grafinreed, Gregory Haskins, Mykaila Watts, Marquise Watts (deceased), Curtis D. Buckley, Jr. and Curt'Skyara Buckley; and a host of nieces, nephews, cousins and friends.