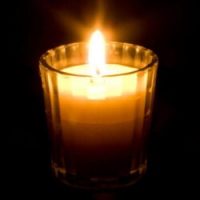 March 25, 1946 - April 19, 2012
The sun rose on Elroy Christian Flynn on March 25, 1946 when he was born in St. Croix, U.S. Virgin Islands as the son of Charles Bertram and Adele Clarita Flynn. He's the second of four children for his mother and three brothers, and one sister from his father. The sun set for Elroy while living in Cincinnati, OH on April 19, 2012.

He was predeceased by his parents Charles Bertram and Adele Clarita Flynn. He is survived by his wife of 35 years, Pamela Flynn. His daughters Dionne Flynn-Enzor, Chanel Powers, Marquetta Hunter, and Tiffany Flynn. Thirteen grandchildren: Genecia, Javon, De'Asia, Aryeona, Jatrell and Saniya Hunter, Sharina, Russell and Shaunte Bland, Sean Powers and Alexander Braswell, Aeryel and Aeryk Williams. Three sisters Florette"Patsy"Caines, Ellery Christian, Donna-Marie Osborne. Five brothers Orville, Errol, Oren (deceased) and Louis Flynn, Lorne Dawson. Two adopted brothers Conrad and Dupert Knowles and son-in-laws, Stanley Hunter and Everett Enzor. He has several nieces, nephews and close friends that loved him dearly and will cherish his memory.