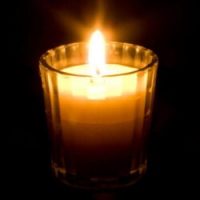 April 9, 1926 - May 9, 2014
Turner, Henry L. beloved husband of Venetta Turner (Lynch ) devoted father of Desaree (Ronnie) from a previous marrage. Three sons; Henry Turner Jr., Bradford Turner (Kimberly), kerry Turner (Stacey), one brother Herman Turner, two borther-in-laws, Damon Lynch Jr. (Barbara) and Thomas Daniels (Miriam), a sister-in-law Jettye Lewis, five grandchildren, on great-granddaughter and a host of nieces, nephews and friends. May 9, 2014 Age 88 years. Funeral Service at New Jerusalem Baptist Church. 26 W North Bend Rd. on Friday May 16, 2014 at 12:00 PM. Friends may call Friday, May 16 from 11:00 AM to 12:00 PM at New Jerusalem Baptist Church. Burial at Spring Grove Cemetery, Cincinnati, Ohio with full Military Honors. Special online condolences for family and friends may be expressed at www.jcbattleandsons.com

Life Story:
Henry L. Turner Sr., was born on April 9, 1926. He was the

second of four sons born to James and Senator Turner. He

departed this life after a long illness on May 9, 2014.

 

He was educated in the Cincinnati schools district. In his youth,

he played knothole ball and pitched several no-hitters. He

graduated from Central Vocation High School.

Shortly after graduation he was drafted into the Army,

receiving an honorable discharge for his service to his country.

 

He was a master upholsterer who received his degree under

the GI Bill.  He was a certified Ford technician employed at the

same dealership for nearly forty years. He was also the first

black mechanic to work at the county 'safety lanes'.

 

He was a member of Mt. Olive Baptist Church during his youth

and after several years joined New Jerusalem Baptist Church,

where he served on different committees.  'Hank' had a lot of

faith, and he had a lot of faith in God. His favorite book in the

bible is Ecclesiastes.

 

He had a love for cars and a passion for music. He enjoyed

recording recitals at different churches.  He was a self-
taught ham radio operator who was proficient in Morse code.

His call letters were N8gbe. He would often speak with, and

deliver messages to people in other countries.

 

He was a member of Gothic Lodge #122. He belonged to King

Solomon Consistory #20 and Sinai Temple #59 where he was

also a member of the drum and bugle corps.

 

He met Venetta Lynch in 1960. They married in 1962 and had

over 50 years together.