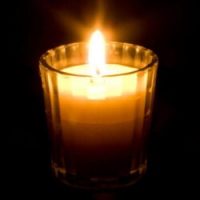 October 12, 2014 - January 22, 2015
Frost, Isaiah Rashad. Passed January 22, 2015, Age 3 months. Loving son of Mone' LaShae Lee and Isaiah Rashad Frost, Sr. Funeral Service Friday January 30, 2015 at 12 noon at Memorial Baptist Church, 527 Clark St Cinti., OH 45203. Friends may call Friday, January 30, 2015 from 11:00 AM-12:00 PM at Memorial Baptist Church. Special online condolences for family and friends may be expressed at http://www.jcbattleandsonsfuneralhome.com

Obituary

Isaiah Frost Jr., was born on October 12, 2014 to Mone' Lee and Isaiah Frost Sr. in Cincinnati, Ohio. Isaiah attended Constant Care Learning Center, where he was very loved. Isaiah or "Sonny", as his dad called him, loved watching television. He loved to eat and would go crazy if you took too long to make his bottles.

Isaiah leaves to cherish his memories: mother, Mone' Lee; father, Isaiah Frost Sr.; sister, Za'Niyah Frost; maternal grandmother, Deshante Lee; paternal grandmother, Jackie Wright; maternal great-grandmother, Venesha Thomas; paternal great grandmother, Mildred Wright; maternal great-grandfather, Tyrone Thomas. aunt, Denesha Lee; uncles: Jason Lee, Lonnie Wright, Ronell Wright Sr, and Marcus Frost Sr.; great-uncle, Jason Felder; godmother, Lacey Colbert; godfather, Fred Canady; and a host of other relatives and friends.