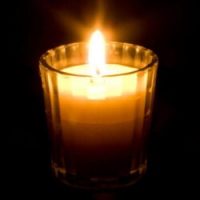 January 21, 1922 - August 9, 2011
Marguerite Louise Burbanks was born January 21, 1922 in Cincinnati, Ohio to Fred and Louise Wright, the oldest of two children born from this union.

Marguerite attended Cummins Elementary and graduated from Walnut Hills High School. Marguerite was raised in a "God Fearing" home and was introduced to the Lord by her mother who was a praying woman. In 1938 Marguerite met and married Samuel Milton Burbanks and from that union four children were born; Samuel III, Louise, Diane, Emily and adopted daughter Christine.

Marguerite was a hard working loving mother and wife. She was a caring friend to everyone, no one was a stranger to her for long. She was a devout servant in her church and in her community at large. She attended Mt. Zion United Methodist Church now known as New Vision United Methodist Church until her death. Just about every organization she was a part of, she became the president from her church Circle Club #S,
her Federated Club, the Edi Cards, to the Central State Mother's Club, just to name a few! She also was a season ticket holder for many years to the Cincinnati Symphony Orchestra, Cincinnati Ballet, and the Playhouse in the Park.
Marguerite played an important role in organizing JC Penny's stockroom. Her co-workers loved her work ethics and her personality. She retired from General Hospital now known as University of Cincinnati Hospital after 2S years as a records clerk. But she was not done working. She sold Tupperware all over the city for 2S years or more. She tutored reading in many Cincinnati Public Schools and in her later years, she worked for the YMCA in their HIPPY program, a home education program before going to Pre-School.

Marguerite was preceded in death by her parents, husband, brother Kenneth (Sarah) Wright; son Samuel III; daughters Louise and Emily.

Marguerite is survived by her two daughters Diane and Christine; grandchildren Tammie Imes Dale Qonnie), Daniel Mills Imes Jr. (Meredith), Mimi Imes Horton (Donty), Gale
Davenport, April Thomas (Michael), Samuel Burbanks IV, Eugene Stanton, Martez Latham and Anthony Burbanks. She also leaves behind twenty-four great~grandchildren and a host
of loving relatives and friends.