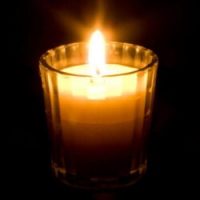 March 22, 1950 - January 12, 2017
Blevins, Melba Yvonne, beloved wife of Ossie Blevins, Passed Thursday, January 12, 2017 Age 66 years. Funeral Service on Saturday, January 21, 2017 at Kennedy Heights Presbyterian Church, 6312 Kennedy Ave. Cincinnati, Ohio 45213. Visitation Saturday, January 21, 2017 from 11:00 AM until 12:00 PM at Kennedy Heights Presbyterian Church. Special online condolences for family and friends may be expressed at http://www.jcbattleandsonsfuneralhome.com



Melba's Life story:


Melba Yvonne Morgan was the second of three daughters born to Melba Ruth Caldwell Morgan and the late Tutwiler Coolidge (T.C.) Morgan. Melba was born on March 22, 1950 and she passed peacefully on January 12, 2017 surrounded by her loved ones.
Melba grew up in Tuscaloosa Alabama where her childhood years were happy and filled with love. She was named after her mother because she was born the day before her mother's birthday; "Lil Melba" is what she became affectionately known as by her family and friends. She often spoke of the wholesomeness of her small town where she and her sisters made mud pies and ate wild blackberries, fresh pecans, figs and pears from the trees that grew in their backyard. She blossomed in the security of the home made for her by her parents and support from a large extended family and close knit southern community. She was christened as a baby at Brown Memorial Presbyterian Church, in Tuscaloosa where she attended Sunday school and church as a child.
Melba attended Central Elementary school in Tuscaloosa where her mother was a teacher and where she would meet a little boy named Ossie Blevins Jr. in the 1st grade. She went on to attend Druid High School, class of 1968, where she would eventually become the sweetheart of Ossie Blevins Jr. After high school she attended college at Tuskegee University following in the footsteps of her older sister, cousins and grandparent's. However, her time at Tuskegee would be short and her life would take a different path.
On December 30, 1968 she married Ossie Blevins Jr. and their union would be blessed with two children Bridget Yvette and Eric Fitzgerald. In 1969 the young couple moved to Youngstown, Ohio following job opportunity in the steel belt. They settled on the North side of the small town, prospered, raised their family and created many lifelong friendships. Melba would complete her education at Youngstown State University earning her bachelor's degree in political science. They lived there for 39 years.
Melba pursued and excelled in several career paths and ultimately found she enjoyed teaching more than anything. It was in the classroom that she found her calling. She was a popular and beloved teacher in the Youngstown Public School system for more than 20 years she also taught in the Cincinnati Public school system for 4 years before retiring in 2012. She loved teaching and had a passion for middle school students, her students and colleagues loved her.
Melba and Ossie moved to Cincinnati in 2008 to retire and be closer to their family. She enjoyed her final years collecting antiques, gardening, traveling and spending time with her grandchildren, extended family and lifelong friends. She will be missed.
Melba leaves behind her beloved husband, Ossie Blevins Jr.(June), her daughter, Bridget Yvette Blevins Patton and son-in-law, Michael Patton Jr., her son, Eric Fitzgerald Blevins, her grandchildren, Ian Michael Patton and Erin Marley Patton, her mother, Melba Ruth Caldwell Morgan (Henry Morgan) , her two sisters, Joan Morgan Matthews (Frank) and Linda Morgan, brother in law, Harold Blevins (Yvonne), sisters in law, JoAnn Blevins Little, Jerri Blevins Overby, Peggy Blevins Higgins (Kenneth) and a host of aunts, uncles, nieces, nephews, cousins and lifelong friends.