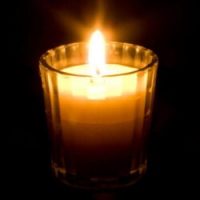 May 1, 1935 - May 22, 2012
Miles Drummonds, Jr. was born May 1, 1935 in Cincinnati, Ohio to the union of the late Miles Drummonds, Sr. and Winnie Drummonds. The grandson of the late Rev. Sheppard and Carrie Ferguson. He was one of 17 children. His brothers Leo, Hawitta, Ralph and Eugene; sisters, Remel, Agnes, Massy, Geraldine, Murk, and Carrie Bell all preceded him in death.
Miles served in the United States Air Force. He attended Kennedy Heights Church of Christ under the leadership of Bro. John T. Edmerson.
Miles loved dancing, playing cards and shooting pool. He will be missed by many.
To cherish his memory are two sisters Sula Nared, Maxine Cravens; brothers Jay Van (Mary), Elder Freddie (Eunice) Drummonds; a host of nieces, nephews, other relatives and friends.