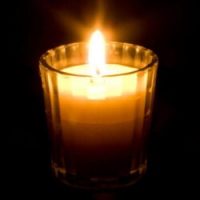 September 17, 1945 - August 30, 2012
Life's Reflection
Morris Richard Scott was a loving and devoted father. He was a man who was determined to keep his family as one, and through it all he worked hard to show his children how a family should stick together no matter what.
Morris Richard Scott was born September 17, 1945 the youngest of four siblings, Mary (Dit) deceased, Pauline and Barry to the union of the late Morris and Jennie Scott.
Morris R. "Piggy" Scott was baptized as a young man under the
leadership of the late Pastor Felton at First Baptist of
Cumminsville. Morris was very gifted in all kinds of arts. He could carve, paint, and draw. He was also a great athlete. Morris loved to fish and bowl and was a Golden Gloves boxer. He was a boxing trainer and also coached baseball (The Cumminsville Wildcats).
As the years passed, Morris's health began to decline. For seven years, he fought that battle and because of his love for all of his family, he held on with all his heart. On Thursday, August 30, 2012, Morris went home to be with the Lord. He was and still is loved by his family who will miss him dearly.
To continue on with his legacy he leaves his wife Beatrice, his sons Tony-Man whose mother is Ernstine McCullards, Michael, Morris Richard and William, daughters LaDawn and Princis, 13 grandchildren, three great-grandchildren, a host of nieces, nephews, great nieces and nephews, great-great nieces and nephews, other family members and friends.