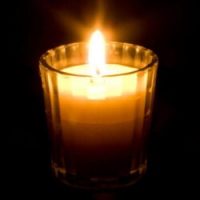 September 20, 1923 - July 2, 2014
Manggrum, Robert Atkins loving father of Thomas (Gloria) and Michael (Debbie) Manggrum. July 2, 2014. Age 90 years. Residence Cleves, OH. Funeral Service at Mt. Zion Baptist Church (Woodlawn), 10180 Woodlawn Blvd. Cincinnati on Friday, July 11, 2014 at 1:00 PM. Friends may call Friday, July 11 from 12:00 PM to 1:00 PM at Mt. Zion Baptist Church (Woodlawn). Burial at Walnut Hills Cemetery, Cincinnati, Oh. with Full Military Honors.Special online condolences for family and friends may be expressed at www.jcbattleandsons.com

THE OBITUARY
Robert Atkins Manggrum was born in Huntington, West Virginia, on September 20, 1923. He was called to rest with God on July 2, 2014.

Robert confessed Christ at an early age. His christian journey led him to Union Baptist Church and later in life he joined Mt. Zion Baptist Church.

Robert was the third and youngest child born to the union of Langston Manggrum and Loretta Cessor Manggrum. He grew up in Cincinnati, Ohio and graduated from Withrow High School. After graduating from high school, Robert enlisted in the United States Army and served during World War II. While enlisted, he earned several decorations and citations, which consisted of a Good Conduct medal, an American Service Bronze medal with three stars, and a Victory medal. After receiving an honorable discharge from the army, he went on to obtain a bachelor's degree from Wilberforce University and then a master's degree from the University of Cincinnati.

Robert's career began as a teacher for Cincinnati Public Schools and he served for the majority of his teaching career at Samuel Ach Junior High School.

Robert enjoyed spending his leisure time golfing and bowling. He and his buddies traveled yearly to Florida on golfing trips. Later in life he enjoyed sharing stories of the good old days, especially his days spent at Wilberforce.

He was preceded in death by his wife, Grace Louise Manggrum, parents, and both of his siblings: Langston Manggrum, Jr., and Lillian Jenkins. He leaves to cherish his memories: his sons, Thomas Chandler (Gloria); and Michael Brett (Debbie); four grandchildren: Stephanie Carpenter (Paul), Ashley Manggrum, Michael and Damon Manggrum; two great children, Paul III and Sydney Carpenter; two nephews: Claude Jenkins, Jr. and Langston Manggrum, III; and three nieces: Karen Jenkins, Judith Jenkins, Stephanie Jenkins, and Angela Jenkins.