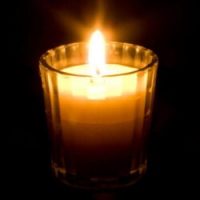 April 4, 1944 - June 21, 2014
Felder, Sr. Ronald Everett, loving father of Ronald E Felder, Jr. (Deborah) and Brett E. Felder. June 21, 2014, Age 70 years. Visitation for the community will be held Friday June 27, 2014 from 5-8pm at J.C. Battle & Sons Funeral Home 543 Rockdale Ave ( Avondale). Funeral Service at Allen Temple AME Church, 7030 Reading Rd. on Saturday, June 28, 2014 at 12:00 PM. Friends may call Saturday, June 28 from 10:30 AM to 12:00 PM at Allen Temple AME Church. Burial at Spring Grove Cemetery, Cincinnati, Oh. with Full Military Honors. Special online condolences for family and friends may be expressed at www.jcbattleandsons.com

Ronald Everett Felder, Sr., an active community leader in

Cincinnati educational and social services died on June 21, 2014

after an extended illness. Ron was born to the late James and

Annie Felder on April 4, 1944 in Cincinnati.

He attended Cincinnati Public Schools and graduated from

Woodward High School. He studied at Xavier University and

served four years in the Air Force. Ron later retired as an

employee of American Airlines after 26 years.

Ron last worked as the President of the Queen City Foundation.

He was the first African American to be elected to the position.

Leading the Foundation was not a job, but a joy for him. It was

a bridge of assistance and encouragement for many under-
represented students who were able to attend selected private

schools across the country. Ron gave his best and was an

active role model constantly encouraging and guiding students

to greater heights. His spirit will live on in the hearts of all who

knew him. In 2010, the Queen City Foundation honored Ron

with a day of recognition.

Ron was very supportive of several arts and community

organizations. Among them were The Cincinnati Ballet,

Cincinnatians Active to Support Education, West Point Parents'

Club of Southwestern Ohio, The Achievement Foundation,

Seven Hills Schools, National Association of Independent

Schools, Lighthouse Youth Services, Minorities in Math, Science,

and Engineering, and Over the Rhine Foundation.

To mourn his passing Ron is survived by: Juanita Stewart

Tate, son Ronald E. Jr. (Deborah) Nicholas and Gabrielle

grandchildren; Brett E., daughter; three sisters – Mrs. Ann

McNeil (Nathaniel); Mrs. Carolyn Johnson (Lynell) and Mrs.

Aimee Vaughn (Greg) and a brother James T. Felder (Tansinee)

a host of nieces and nephews and other relative and cherished friends.