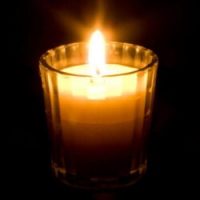 September 28, 1953 - September 9, 2014
Bowen, Rudine loving mother of Tina Bowen. September 9, 2014, Age 60 years.Funeral Service Friday, Sept. 19, 2014 at 11:00AM at Second Baptist Church of West College Hill, 6225 Betts Av. Friends may call Friday, September 19 from 10:00 AM to 11:00 AM at Second Baptist Church of West College Hill. Burial at Vine Street Hill Cemetery, Cincinnati, Oh. Special online condolences for family and friends may be expressed at http://www.jcbattleandsonsfuneralhome.com

THE OBITUARY

Rudine Phillips-Bowen was born in Cincinnati, Ohio on September 28, 1953 to the late Homer and Cora Lee Alfreda Phillips. Rudine was the tenth of eleven children born to this union. She departed this life on Tuesday September 9, 2014.

She accepted Christ at an early age and was a faithful member of the House of God. She often accompanied her late mother to visit the sick and shut in. In the past she taught Sabbath School and served on the Event Committee. She was a former member of the National Council of Negro Women.

She graduated from Woodward High School. She was joined in holy matrimony to Donald Bowen and to this union a daughter, Tina Michelle Bowen, was born.

She retired from Anthem/Blue Cross/ Blue Shield after 37 years of service. She received numerous awards for top sales person, and was a certified insurance broker.

She was a devoted and caring mother, sister, aunt, and friend. Words alone can't express the amount of compassion and unconditional love that she gave to her family and others. She had a passion for cooking, caring for children, planning family events, cruising, and staying connected to family and friends. Family was the center of her joy and she would give you her last dime, always putting others before herself. She was affectionately known as Aunt Re Re and the Face Book police. She cooked the best macaroni and cheese, baked beans, beef ribs, peach cobbler, and pound cakes in the world! She loved life and was truly and inspiration to all.

Rudine leaves to cherish her precious memory one loving daughter, Tina Michelle Bowen, two brothers: Homer Phillips II (Luicille), Ronnie Phillips; three sisters: Shirley Campbell (Robert), Helen Phillips, Lillie Phillips (George), a host of precious nieces, nephews, other relatives and friends and a special niece, Gail McCullom. She was preceded in death by her three brothers: William Bobby Phillips, Alonzo Phillips, and Randy Charles Phillips and two sisters, Nettie Lou Phillips and Evelyn Wright.