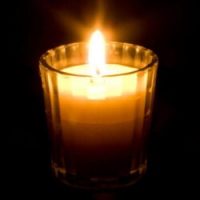 January 24, 1949 - July 4, 2012
William Mychael Hall was born January 24, 1949. His parents; Willie T. Hall and Willa Ruth Hall preceded him in death. He departed this life peacefully in his sleep on July 4, 2012.
Mychael had a friendly personality and was liked by co-workers and neighbors alike. He was employed for many years as a healthcare provider at U.C. Hospital.
Mychael was a joy to be around and could be found sitting on the porch teasing the neighborhood children or sharing a humorous comment on how others had to work every day while he and fellow neighbors would wave and kick back watching the traffic and the day pass on by.
Mychael was an officer and active member of the Recall Camera Club here in Cincinnati. As a professional photographer, he enjoyed capturing special moments at weddings, anniversaries and other memorable occasions. He particularly enjoyed the Krohn Conservatory and snapping beautiful shots of the butterflies.
He will be greatly missed by those whose life he touched in his own special way.
He leaves to cherish his memory: a son, William Michael Hearn (Decretia) of Cincinnati, OH; five grandchildren, Raheem, Michael, Jada (Hearn), Ryan and Amber (Wynn); a brother; Tobie Hall (Karen) of Chicago, IL; aunts, Laurine Davis of Lexington, KY, Geneva Caldwell of Cincinnati, and Scarlet Mackey of Lexington, KY; a host of other relatives, loving friends and co-workers.