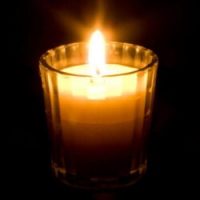 April 18, 1934 - April 19, 2012
Life's Reflection
Willie Albert was born in Dallas County, Selma Alabama to the late John Henry and Lelar Bolden Suttles on April 18, 1934. He was the seventh of ten children. He had little education in the Dallas County School system having to drop out to take care of his widowed mother and siblings.
Willie was known as Albert to family and friends. He confessed Christ and joined Cedar Grove Baptist Church at a young age. He was united in holy matrimony to Minnie Lee Hill December 31, 1955. During his marriage, he served in the United States Army for two years. After completion, he moved to Cincinnati, Ohio in 1957. Later they started a family and to this union two children were born. William Anthony (who preceded him in death) and Regina Diane.
In 1958, he was one of the co-founders of the Willing Spirit Baptist Church. He joined under the leadership of Pastor Robert E. Craig. He was the first Deacon to be ordained in 1958. A servant of God and fellowman, he was Chairman of the Deacon Board, Sunday School Teacher Superintendent, Treasurer, Male Chorus, Senior Choir and Gospel Chorus. He was a faithful member of Sunday School. He retired after 35 years of service from Masonite Corp. He was a licensed electrician and plumber. You name it, he was very handy with his hands and could fix anything at home and at church. His wife often complained because she couldn't get anything new.
Albert was a quiet but stern man and always spoke his mind. He stood up for what he believed in. He was a true Bible Scholar. He loved and always read and studied his Bible. He truly loved the Lord and was a faithful member of his church. On Thursday morning, April 19, he departed this life. He was preceded in death by his wife of 44 years, Minnie Suttles.
He leaves to cherish his memory: his daughter, Regina Diane Young; two granddaughters, Aleasa Young and Stephana Dixon; two great-grandchildren, Adriana and William; five sisters, Ernestine Johnson who preceded him in death, Estelle Holmes, Cornelia Smiley (Hank), Mary Sewell, Dorothy Lee (Robert) of Cincinnati, Ohio; four brothers, James and Charlie who preceded him in death, Columbus and Benjamin Suttles of Oakland, California. A host of nieces, nephews, relatives and friends. One special niece Stella Jo Barnes.