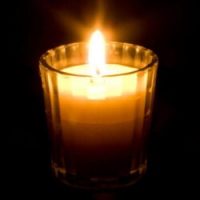 October 4, 1948 - June 20, 2012
Life's Reflection
Wilma Jean Holder was born on October 4, 1948 to Charles Nutley and Eleanor Toliver.
Wilma graduated from Lakota High School in 1966. She attended Cincinnati State College majoring in Computer Programming.
Wilma was a faithful member of the First Baptist Church of Walnut Hills where she served on the Usher Board and was also a member of the choir. She made it her duty to visit the sick and shut in members of the church. Wilma would also volunteer to give rides to those in need of transportation to church functions and service.
Wilma was a pro on the many bowling teams she served on. She had many trophies in her collections, some small, others taller than she was. She also loved to sew and crochet. She would make little knickknacks for friends and family as well as blankets. She was also very involved in her children's school functions. For many years, Wilma worked for the Bureau of Motor Vehicles, Bond Hill branch, before ending her working career at U.S. Playing Cards where she was part of the Quality Control Department.
She leaves behind two children, Kimberly Holder and Gene (Rosetta) Holder; four grandchildren, Antaya, Nevon, Anthony and Jaylin; sister, Mary (Tony) Staggs; brothers, Joey Nutley and Harry Nutley; many nieces, nephews, and a host of other relatives and friends.
She is preceded in death by her parents Charles and Eleanor Nutley; sister June Morris. She will be missed by loved ones and friends, lot of who would use the terms "Mom" when seeing her.