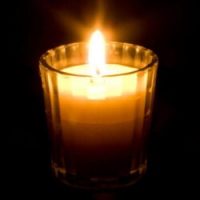 July 22, 1912 - January 19, 2013
Brantley, Woodrow, January 19, 2013, Age 100 years. Funeral Service at J.C. Battle & Sons FH ( Chapel), 543 Rockdale Ave, Friday, February 1, 2013 at 11:00 AM. Friends may call Friday, February 1 from 10:00 AM to 11:00 AM at J.C. Battle & Sons FH ( Chapel). Burial at Vine St Cemetery. Condolences to www.jcbattleandsons.com

Woodrow Brantley age 100 years old resided at the Mountain Crest Nursing & Rehabilitation Center, passed away on 1-19-2013 at the VA Hospital of natural causes. Woodrow Brantley was born in Selma, Alabama on July 22, 1912. Woodrow is the son of Woodruff and Mary Brantley. Woodrow was married to Lutelia Carter Brantley on October 26, 1936. (Deceased) Woodrow attended elementary, secondary, and some high school in Alabama, where he then went on to live with an Uncle that resided in Kentucky and from there he finished high school and enlisted into the Army. Woodrow was a World War II veteran who received an early Honorable Discharge due to a medical release.
Woodrow spent his working career as a crane and fork lift operator and a tool and dye machinist. Woodrow sang in the church choir. He truly had a green thumb (flowers were his passion), and he was a people person. Woodrow knew no strangers.
Woodrow is survived by Woodrow Brantley Jr. (son), Shirley Stewart (daughter), Rueben Brantley (son), and Raymond Brantley (son). Marguerite Proctor (daughter deceased) and Willie Lee Brantley (son deceased). Woodrow has a host of grandchildren, great-grandchildren, great- great grandchildren and relatives and friends.